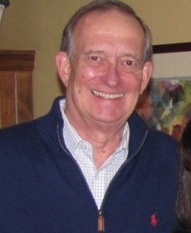 A message from the President …………….
Dear Friend of the South Shore Education Foundation.
Thank you for your past generous contribution to our Foundation!
Over the past eight years our Gala signature event has raised more than $35,000 for the South Shore Education Foundation. We are sharing this success with you because you are the reason for our success. The Gala along with mailings and major donations from individuals and organizations totaling more than $200,000 since our humble beginnings is making it possible for the Foundation to achieve our mission of promoting and enhancing creativity, innovation and excellence in South Shore Schools in order to touch the lives of every student.
As we conclude this year we have extended our 1 to 1 computer initiative so that all students K thru 12 have a laptop or tablet computer. In 2015 we look forward to your support once again. Like us on "Facebook" as we reach out to South Shore graduates to broaden our contacts.
The 5th. year of the Wall of Fame saw the addition of three more outstanding alumni. A formal dedication and recognition will be announced shortly.
In additon to the several major initiatives like 1 to 1 we have numerous smaller opportunities to support our students and teachers in academics, athletics and activities assuring South Shore school achieves excellence.
As always we welcome your input and appreciate your support.
Richard S. Kresky
President